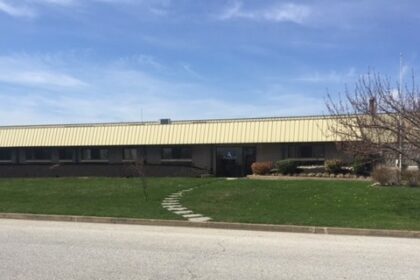 Westminster, Maryland, December 11, 2019 – LAI International is proud to mark its 40-year anniversary as a global leader in advanced manufacturing technologies for the aerospace, defense, medical, and industrial sectors.
Founded in 1979 as a regional contract manufacturer specializing in laser welding and laser heat-treating processes, LAI grew quickly. The company expanded its capabilities with proprietary waterjet machining, laser drilling, and additive manufacturing capabilities. Over the years, LAI has manufactured highly engineered components for some of the world's leading innovators, including Lockheed Martin, Northrup Grumman, and GE.
Today, LAI specializes in the core phases of the product lifecycle, from R&D (Research & Development) to NPI (New Product Introduction), LRIP (Low Rate Initial Production) and FRP (Full Rate Production). In addition, LAI is an expert in cutting edge technologies, as demonstrated by becoming the world's first NADCAP certified Additive Manufacturer in the world. LAI remains committed to being a true strategic partner focused on solving tomorrow's complex component manufacturing problems today.
LAI has recently appointed a new CEO, Marlon Johnson, who previously served as the company's site leader. "As the CEO of LAI, I take a genuine approach to serving our growth strategy with creative and audacious ideas to support our shareholders' expectations for LAI's next 40 years," Mr. Johnson said. "Our passion and focus will yield a growing company to our owners, customers, associates, and Maryland's Carroll County community that we give back to and create great jobs for."
The company is now looking toward the future and is optimistic about the next 40 years as they continue to invest in emerging, high-precision manufacturing technologies. They remain dedicated to building their customer relationships and their ability to grow and adapt with their customers' changing needs.