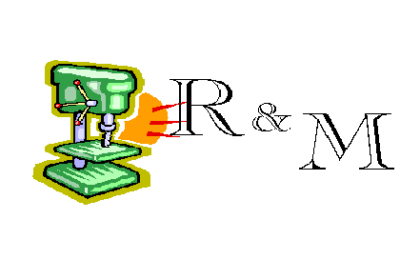 Westminster, MD – January 1, 2022 – LAI International, premier hard metals precision machining supplier in Westminster, Maryland, has completed the acquisition of R&M Manufacturing, Inc, located in Taneytown, Maryland. This acquisition was effective on January 1, 2022. 
The combined company will continue to operate at their current locations. The R&M Manufacturing facility and staff will remain at their current Taneytown, MD location, but business functions will be moved to LAI headquarters. All correspondence or inquiries should be addressed to the LAI International LLC, located at 1110 Business Parkway S., Westminster Maryland, 21157.
Dominic Monteil, President of R&M Manufacturing, will join LAI International as General Manager with over 35 years of manufacturing experience. "I'm looking forward to joining the LAI team and leveraging the AS9100 certification and utilizing the cybersecurity capabilities of LAI," said Mr. Monteil.
The combined company's manufacturing capabilities include water jet, laser cutting, 3- and 5-axis CNC machining, Swiss lathes, electrical discharge machining (EDM), precision sheet metal fabrication, precision manufacturing, certified welding, and assembly and finishing. "This acquisition will greatly benefit all customers of both R&M and LAI by providing a much greater capability depth of machining and fabrication," said Trevor Thompson, Director of Business Development at LAI International. "I'm excited for our combined capabilities, skillset, and all our new team members."
About LAI International
LAI International is premier provider of highly-engineered, mission-critical components since 1979, and is renowned for our cutting-edge precision component manufacturing and solutions. LAI is AS9100 Rev D certified and meets our customers' production goals by delivering high quality complex components for the aerospace, defense, and medical industries on time, every time, at the right value.